The "this is not really your job" weekly small business marketing checklist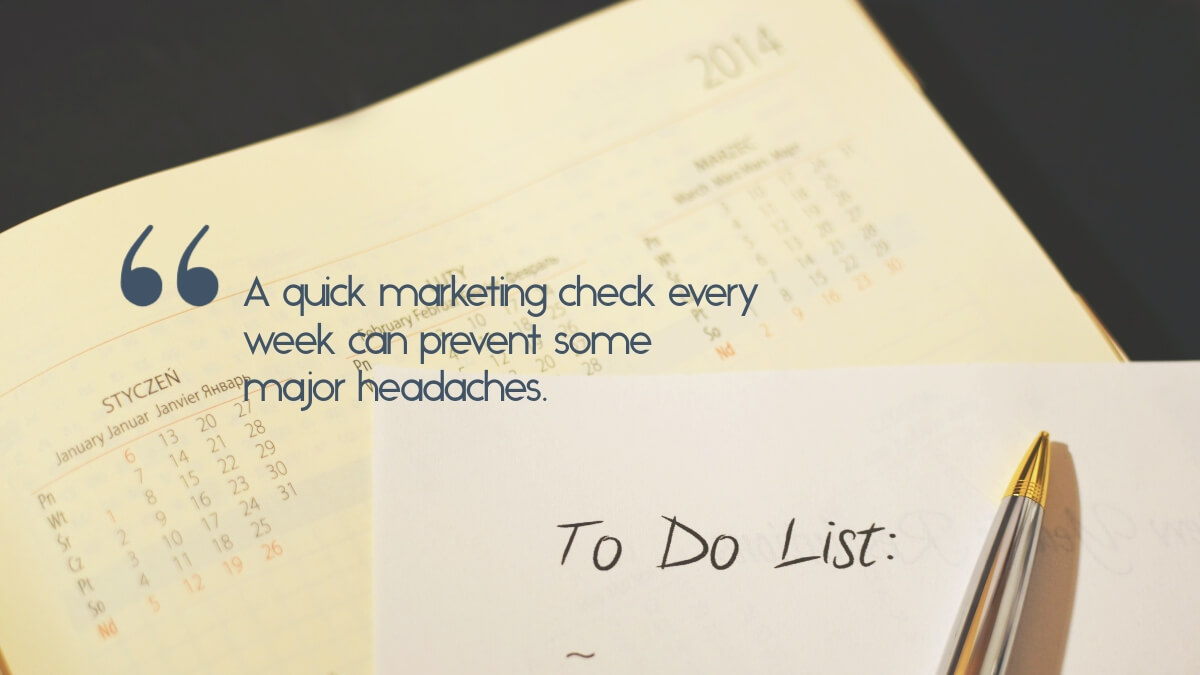 Picture this: you're busy, doing your job. Or, as the owner of a small business, let's say, "jobs". Between the juggling of customers, accounting, taxes, scheduling, stressing about the current economic/health situation, and managing your staff, suddenly someone brings it to your attention that your website is down.
Bum, bum….
And, worse, you check on your web traffic on Google Analytics, and it shows that your site has been down for weeks. Your heart sinks. Imagine how many potential (and past) customers have visited during that time, only to leave with a rather poor impression of your business.
Because you were too busy — with other, super important things — to check.
Hey, we get that. As a small business owner, making sure your marketing is up and running at all times is not your full-time job. And in a perfect world, you should be able to just set things up, get them running and forget about them. But unfortunately, this isn't a perfect world.
To make it a little easier, though, we've put together our 10-minutes-once-a-week checklist to catch marketing problems before they turn nasty. Here goes:
Make sure your website is up and running, and check some of the most important links to make sure they are working. If anything's broken, fix it. 
Go to Google Analytics*, and do a quick scan. Has your web traffic dropped or changed in any dramatic way? If you see something anomalous, dig down a little deeper to see if you can find out what's up. If your social traffic is down, for instance, you may want to go to your social media ad platform(s) and make sure everything is running fine. 
Check your social media accounts. Are there any comments, questions, or reactions that you've missed? The last thing you want is someone's profanity-laced off-topic comment staying up on a popular post for weeks. 
Check for new reviews. If you see a bad one, it's best practice to respond to it as soon as you can. 
Quickly scan your advertising platform(s). Is everything running as normal? Are there any alerts? They will tell you if something is up, like your card on file has expired and your ads aren't running. 
Bonus: If you have a content marketing program, check for comments. If you need to review them before they go live, do so. If you don't review them, and there's a bad one, deal with it.
There, that's it. Of course, we recommend taking more time than this once a month or so to really dig into your data and test and tweak your ads (should you be inclined that way), but for the most part, doing this diligently every week will keep you confident your marketing basics are in order and healthy.
As always, happy small business marketing.
Stay safe and healthy, friends,
Katie & Theron
*Don't have a Google Analytics account? We HIGHLY RECOMMEND that you set one up so you can monitor your web traffic and the effectiveness of your advertising.
At Urban Sherpa Marketing Co. we offer marketing advisory, strategic planning, and services for small businesses and startups, including content marketing. Our goal is to make high-quality marketing possible for every business, no matter the size. Think of us as your outsourced marketing department, strategic marketing adviser, or even your phone-a-friend marketing lifeline.
Share this on:
---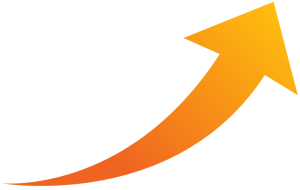 Schedule a free consultation to chat about your marketing.