The top marketing strategies for small business, examined.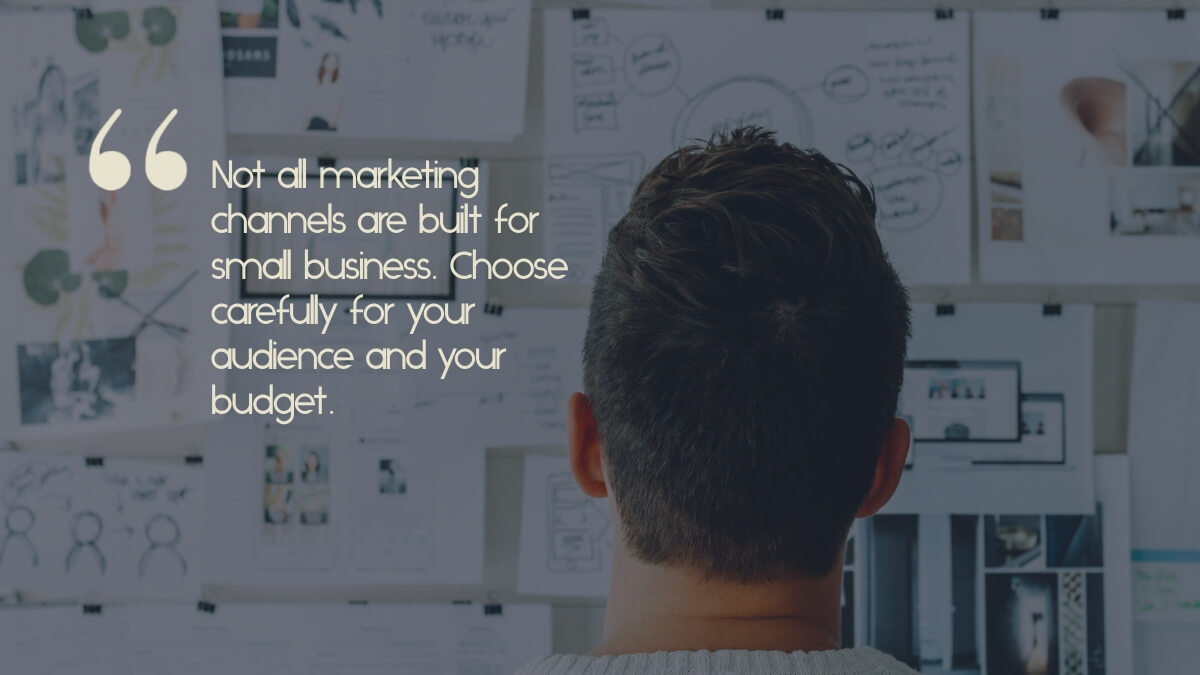 You've decided to take the plunge and start marketing your small business. Congratulations, that's awesome! Deciding to take control of your destiny by driving new customers to your company is an exciting, (if sometimes daunting), decision.
Of course, the first question most business owners ask is "OK, so what should I do?" This is a great question; there are a lot of different marketing vehicles (also known as marketing channels) out there, and they all serve a useful purpose. But some are better than others for small business.
It must be said, first, that the most important factor for choosing any marketing vehicle is how well it supports your marketing strategy, fits your budget, and targets your customers. But, with that in mind, let's take a look at the pros and cons of some of the common media types you're likely starting to consider:
The top marketing channels for small business
Paid Search Marketing (Google ads and Bing ads, aka PPC or Pay-Per-Click). This is best for: Driving highly targeted, ready-to-buy, traffic to your website. 

Pros: Very cost-effective, and can be run on any budget. Because you can target the specific terms customers are searching for, the customers who end up on your site are highly likely to be interested in what you're offering. 
Cons: Can be complicated and confusing to set up and run correctly. You may need to hire an (ahem) marketing company to help with that part.   

Paid Social Media Marketing (ads on Facebook, LinkedIn, Instagram, Twitter, etc.) Best for: Driving targeted traffic to your website. 

Pros: Very cost-effective, and can be run on any budget. Because you can target customers based on specific attributes (things they're interested in, job titles, industries, etc.) you can be sure you're reaching an audience that's highly likely to be interested in your business. 
Cons: It's pretty easy to set up and get running, but many small business owners have trouble accurately targeting their ads (there's just too much choice!). You can also get a lot of "just-looking" type traffic — people who click on your ad because you have a pretty picture, but don't really want to buy. Good targeting helps with this.   

Social media community engagement (posting on Facebook, Instagram, etc). Best for: creating buzz and brand recognition for your company 

Pros: This is one of the best ways to engage potential and current customers in a personal way. It's also excellent for giving people an idea of the "who" and "what" your company is all about 
Cons: To do well, you need to post a lot of relevant content, and this can take a lot of time. It's also not as good for driving direct inbound leads, for instance — social media community management is a long term, brand-focused play   

Your Website. Best for: Let's face it, if you don't have a website these days, people tend to wonder if you're a "real business". It's really not even an option anymore. 

Pros: Can showcase all sorts of great information about your business, products, services — in exactly the way you want to showcase them. It gives customers a place to contact you directly and allows you to post highly relevant content (blogs, photos, videos, etc.) 
Cons: It takes time to set up a good site, and it's important to make sure it's optimized so customers use it in the right way, and so that Google ranks you highly in its organic search results pages (SERPs). It also won't drive traffic to itself, so you'll have to use some of the other methods in this post to help get people to visit you online.   

Email Marketing. Best for: Reaching out to customers who have already signed up and expressed interest in your company, and for keeping in touch with existing customers in order to drive repeat business and/or referrals.

Pros: These are people who are interested in you, so they're likely to listen to what you have to say! 
Cons: It can be difficult to craft a compelling message that makes customers open your email and respond. There's a definite art to it. People receive a lot of emails every day, and unless you're highly relevant and engaging they're likely to ignore you… and, worse, unsubscribe from your list.   

Google Display Advertising (and other display networks). Display network ads are picture (and short video) ads that are placed on a variety of websites across a VAST network of partner sites. Think web ads, but on more than one site. Best for: driving traffic to your site inexpensively. 

Pros: Display ads can be targeted to geographic, demographic, and, to a certain extent, interest targeting. This means that you're much more likely to get people who are actually interested in your product than you would from, say, a newspaper ad 
Cons: Google Display Ads are a little harder to set up than paid social advertising, as they are on the Google Ads platform. You also are more likely to drive a lot of traffic to your site, but it's not all very engaged traffic. Be prepared for a smaller conversion rate on your site than from other vehicles   

Newspaper advertising. You know, the good, old-fashioned, ad-in-the-paper. Best for: creating brand presence in a particular community 

Pros: In the case of smaller local papers (the only ones we recommend at all), a newspaper ad can show community support, especially if you run an ad consistently over a long period of time. 
Cons: Newspaper advertising is some of the least targeted marketing you can do these days. Plus, fewer and fewer people even read print papers anymore.   

Billboards/outdoor marketing. Best for: Capturing the attention of people in a specific geographic area. 

Pros: Most outdoor advertising is situated in high traffic areas, so a lot of people will see your message every day, and chances are, they'll see it many times over the time your billboards are up.  
Cons: Good outdoor locations tend to be on the pricy side, so outdoor marketing can quickly get expensive and is therefore sometimes out of reach for the small business owner. It's definitely not the first choice someone should make who is on a tight budget. It also takes some skill to put together the creative message so it's quickly absorbed by people flying by in their cars on the way to work.   

Direct Mail/Postcards. Best for: Targeting customers in a specific area with a specific offer. 

Pros: Reaching people in the area around your store (if you're a shop owner) or who are potentially looking to sell their homes (realtors) or upgrade them (contractors) can be highly effective. And lately, because companies have been sending less and less mail, it's becoming more effective again. 
Cons: Response rates for good direct mail pieces are typically in the 1-2% range, so if you mail out 1000 pieces, you can reasonably expect 10 to 20 of them to respond. And direct mail pieces typically have no long-term effect, so once they've been received, you'll get all the responses you're going to get within a week to 10 days unless you figure out some clever way to get people to keep them around. It also takes some skill to target the "right" customers or households to make sure you get those most likely to respond. All of these factors mean that costs can add up quickly.   

Television. Best for: Branding messages, showcasing products or services. 

Pros: TV ads are a great way to showcase your business and get your brand message out to the world. If you're selling products, you can really highlight one or two and potentially even get a sale message out. 
Cons: It's really expensive to do correctly. Between media costs and production (the cost of putting together the actual commercial), TV can get costly quickly and so is usually out of reach for the average small or start-up business. It's definitely a poor choice unless your budget is large. There are packages that some stations offer that sound enticing on the surface, but we always advise that you take a good hard look at these before diving in. They often aren't nearly as good as they look, as they only show the ad on certain channels, and at times that won't do you any good.   

Radio. Best for: Promotions, driving short- term sales and events 

Pros: A good way to get your message out to a wide audience quickly and drive a sense of urgency around short term sales or promotions, at a fraction of what television will cost. 
Cons: Still fairly expensive for the small business owner. Like TV, stations will often have special packages available that sound attractive, but again, look carefully before deciding to sign up. What are you really getting? It's also harder than you may think to get your messaging across in a radio ad.  
These are just a few of the big media strategies we're asked about on a regular basis. There are, of course, many others out there, and as marketing continues to change rapidly, many others will crop up in the future. If you have a question about any specific vehicle that we haven't mentioned, drop it in the comments below and we'll give you our thoughts.
As always, if we can be of any assistance in sorting out the differences and helping you to pick what's right for your business, let us know! We'd love to hear from you.
Happy small business marketing,
Theron & Katie
At Urban Sherpa Marketing Co. we offer marketing advisory, strategic planning, and services for small businesses and startups, including content marketing. Our goal is to make high-quality marketing possible for every business, no matter the size. Think of us as your outsourced marketing department, strategic marketing adviser, or even your phone-a-friend marketing lifeline.
Share this on:
---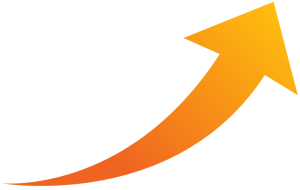 Schedule a free consultation to chat about your marketing.