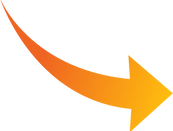 the options:
Social Posting: Depending on the level of impact you choose, we'll keep your page(s) interesting and up to date, with relevant articles and news, product profiles, interesting tidbits, and helpful information.
Social Media Advertising: Run Facebook and ads to reach new customers, not just the people who follow your page. An inexpensive and very effective way to introduce your business or product to a wider audience!
Retargeting: Want to make sure you're getting the most out of people who visit your website? Set up ads on Facebook that remind website visitors who you are.​
Pricing: We are priced to be affordable to small businesses. Our monthly programs start for as little as $225/month. Get in touch for a full quote.
Or…
Want to learn more? Just fill out the form below!
(or call us at 206.620.2515)
"After just one call, I was confident that Urban Sherpa would be able to take my needs seriously and provide the expertise I needed to grow. I am thrilled with what Katie and Theron have delivered. My objectives were not just met, they were also exceeded. I love that they "get" the little guy and his struggles. It was clear very quickly that they had the skill set, experience, and (most importantly) passion to help me succeed."
-Jason Shutt
Bainbridge Island Realtor