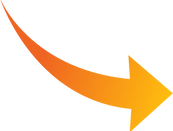 the options:
Search Set-Up Only: The hardest part of search marketing is getting it set up in the first place. In order to help where you need us most (and not where you don't), we'll set up your first campaign and then teach you how to keep it running.
Set-up and Maintenance: If you feel you'll get the best results out of your search marketing if you have someone knowledgeable checking in on it and tweaking things—or if you don't have time to mess with is, we can run it for you.
Pricing: We are priced to be affordable to small businesses. Our set up can be as little as $500, and our monthly maintenance fees as low as $150/month. Get in touch for a full quote!
Or…
Want to learn more? Just fill out the form below!
(or call us at 206.620.2515)
"After just one call, I was confident that Urban Sherpa would be able to take my needs seriously and provide the expertise I needed to grow. I am thrilled with what Katie and Theron have delivered. My objectives were not just met, they were also exceeded. I love that they "get" the little guy and his struggles. It was clear very quickly that they had the skill set, experience, and (most importantly) passion to help me succeed."
-Jason Shutt
Bainbridge Island Realtor